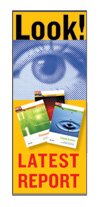 RED HERRING RESEARCH

Red Herring Research provides penetrating discourse on emerging and disruptive influences in five primary technology sectors:
Get the most up-to-date commentary on emerging patterns and financial activity in the global technology industry.
Make informed decisions about investment opportunities based on thoroughly researched studies and investigative reporting.
Gain the competitive advantage on rapid changes and trends in the technology sector.